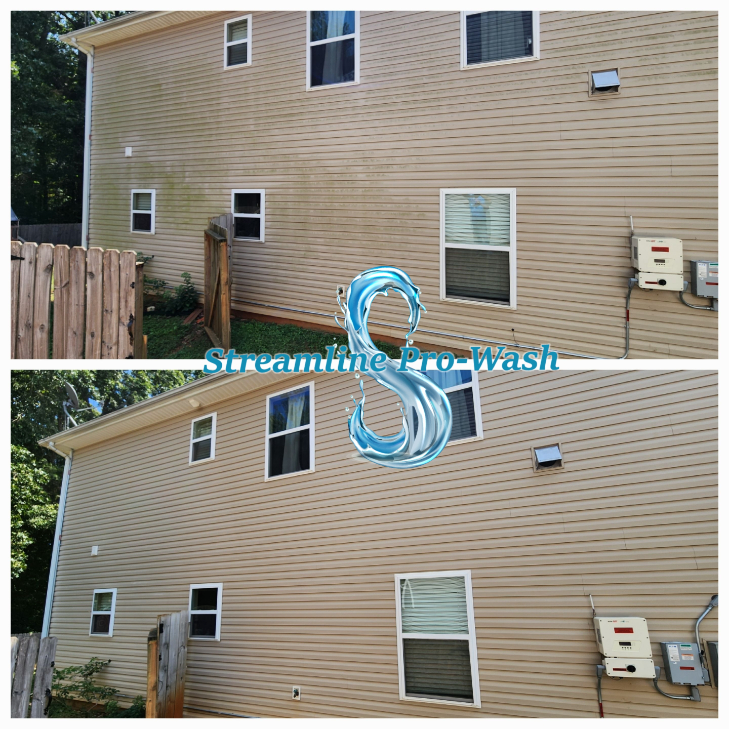 Pressure washing, which focuses a stream of water onto dirty surfaces at close range, is a well-known cleaning practice. Cleaning specialists rely on equipment like scaffolding and ladders to reach the higher sections of a home's roof or siding. Accessing these hard-to-reach places can make the job labor-intensive. A more recent development in home cleaning is "soft washing," which combines biodegradable cleaning detergents with a low-pressure water spray before rinsing off the areas with clean water. Reduced Chance of Damage to Your Home. You can hurt your hand if you place it in front of water coming from a high-pressure hose.
This powerful force used in pressure washing can increase the risk of damaging your home. The soft wash method cleaning method can mitigate the potential risk of these marks, dents, and etchings on your property that high-pressure washing sometimes causes. Molds, algae, and mildew can be sticky on the surface. Pressure washing, even though it uses high pressure, may sometimes leave behind traces of these contaminants. But soft washing deals with these problems on a molecular level. The cleaning detergents we use include safe concentrations of sodium hypochlorite (bleach) that effectively remove molds, algae, and mildew. As for your flat surfaces, cleaning concrete can improve its curb appeal, enhance its longevity, and prepare the surface for sealer.
The power washer penetrates deep into the porous concrete to remove dirt, oil stains, and other debris that you do not want to remain on the concrete when the sealer is applied. If you do not keep your concrete clean, it can grow algae, mold, moss, mildew – all of which can result in the need for repairs. Here at Streamline Pro-Wash, we do such an exceptional job of truly cleaning every pore of the surface, that mold and mildew have no chance to grow.
Service Used in Project
Photo Gallery