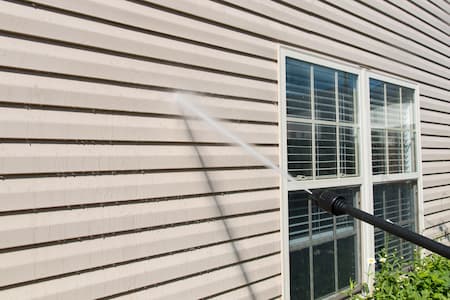 For siding that has become dark and discolored because you're in need of house washing, the only company you should trust is Streamline Pro-Wash when it comes to your Charlotte home. It's due to our dedication to each house we visit and serve that you will get results that not only look great, but you'll know are great for your home too. The pressure washing pros at Streamline Pro-Wash will take care of your house washing that will come with the benefits of:
Appearance Transformation
Improve Health of Your Home
Save You Time
Every homeowner should be able to feel proud of the way their house looks, but because a home's siding is such a large part of a house, if it's dirty, it may be difficult to. House washing from Streamline Pro-Wash is undeniably the best way to transform your home into something you want to hide away to the shining spot in your neighborhood. The skilled technicians that will visit your home will be able to identify what it is that is causing your siding to look poor, whether that be mold, dirt, or pollen, and remove it with a gentle process known as soft washing.
The siding of your home has to be protected against the growth of mold, mildew, or other potentially harmful materials. This is because if those pollutants were allowed to cling to the surfaces of your siding for too long, they could be incredibly destructive to the health of your home. Excessive moisture tapped by a layer of grime can soak into the microscopic hotels of the siding can cause destruction to the structure itself. As your house is the place you call home, you want to keep it in good condition to keep you safe. This is why it is important to invest in both a regular house washing and routine roof cleaning.
Allowing the knowledgeable employees at Streamline Pro-Wash to be the ones to tackle your house washing gives you the ability to save yourself a lot of time and frustration. Without the proper equipment, cleaning all the siding of a house is a Herculean task that, when completed, probably wouldn't leave you with very desirable results. Even with the proper equipment, DIY house washing is no replacement for the real deal that will give you long-lasting and deep results.
Latest House Washing Projects
---