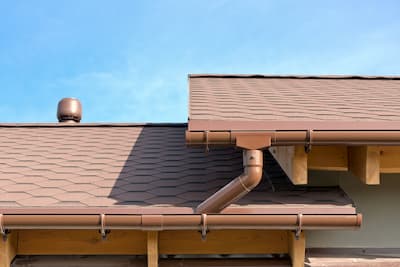 When the time comes that the algae growth or mold streaking on your roof has become too much for you to handle, contact Streamline Pro-Wash for a roof cleaning to protect and beautify your Charlotte home. You won't be disappointed in the work done by Streamline because we are dedicated to providing every one of our customers with the best pressure washing experience possible. This is why so many come to us again and again for their property's exterior cleaning needs.
Your roof is arguably the most important part of your home. It keeps out the elements from causing chaos within your home and keeps you insulated from the outside world. It should come as no surprise, then, that it is very important to maintain a clean roof. There are many possible reasons you would need to consider a roof cleaning, such as:
You notice black or green streaking
There is a lot of twigs and leaves resting on the top
It has been a while since you last had your roof cleaned
Any of these reasons are good ones for cleaning your roof. Streaking on your roof or any other part of your home can mean that there is a growth of materials that could be harmful to the health of your home. These materials may include but are not limited to, mildew, mold, or algae. Large piles or an even coating of tree debris like twigs and leaves can be dangerous for two reasons. Often, this can mean that moisture is being trapped under these accumulations, and surfaces that are exposed to moisture for extended periods can be damaged. Additionally, while one twig and leaf maybe a light load, as these tree droppings will build up, and your roof could be doing a lot of heavy lifting. To reduce the risk of cave-in from an overstacked roof, it's recommended to keep it free of debris. The last situation where you would consider roof cleaning is if it has been too long since your last cleaning. Experts suggest that you should invest in roof cleaning at least once a year and more if the previous two situations arise sooner or more often for the place that you live, and while you're at it gutter cleaning wouldn't go amiss.
Why You Need Soft Washing For Your Roof
Soft washing is a method of cleaning that is used for the more delicate portions of your home. You may not know, but your roof is made up of layers that are put together when your roof is installed. If your technician were to use a high-pressure stream of water to clean your roof, shingles would go flying, and it would be a disaster. This is why soft washing is employed. It is a method of cleaning that uses a simple cleaning solution to loosen the debris clinging to your roof to then be gently washed away with no damage caused to the structural integrity of your roof.
Latest Projects
---