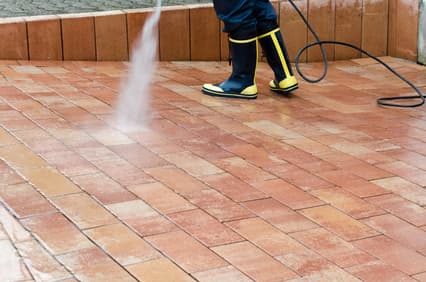 If you are in need of pressure washing services for your home, contact Streamline Pro-Wash for the best results in Mint Hill. When you choose us, you're choosing quality work carried out by professional people. If you are in the Mint Hill area, we can perform any of the following services for your home:
Pressure Washing
Driveway Cleaning
. . . and more
The Best Pressure Washing Mint Hill Has to Offer
For those pesky surfaces with built-up grime, pressure washing can be the best method to get your surfaces back on their feet. If the siding of your home is the problem spot for your home, the pros at Streamline Pro-Wash can get rid of the layer of dirt or mildew that has discolored your home's siding. The siding of your home isn't the only portion of your home that can benefit from our cleaning. Your Mint Hill gutters can get a big advantage from an inside and out cleaning by our technicians. This thorough cleaning will ensure that your home is trimmed by some excellent looking gutters that work better than ever.
The Top Driveway Cleaners
Our expertise in concrete cleaning can do a whole lot for your home's driveway. With the amount of traffic your driveway experiences on a daily basis, it's no wonder that it is often the first place you think of when you consider concrete cleaning. Because your car traverses and may even be housed on your driveway, you probably have more than your share of oil drips and tire smudges. Driveways don't have to look bad, though; your reality could be a clean and new looking driveway outside of your home. This reality is only a cleaning away from the pros at Streamline Pro-Wash.
If your first concern isn't how your driveway looks, but rather how it will hold up, our driveway cleaning is for you too. Many homeowners know that surfaces covered in debris can be broken down by trapped moisture resulting in cracking and damage. To avoid the cost of repairs, keep your driveway clean by trusting in a company that will deliver you with results that last and protect. Streamline Pro-Wash is always happy to hear from our Mint Hill customers and get started on your driveway or another exterior cleaning project.