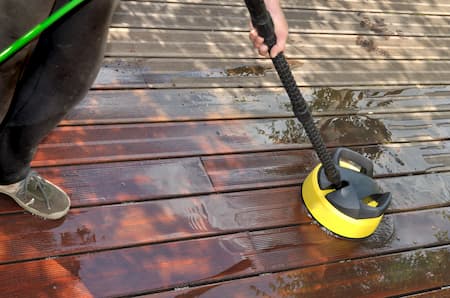 For experienced pressure washing that will considerably benefit your Fort Mill's home, contact Streamline Pro-Wash. If you trust our technicians to clean your home, you will be glad you did due to the high standard we hold for all of our work and employees. Our Fort Mill customers can benefit from the following services that we offer for cleaning your home:
Pressure Washing
Driveway Cleaning
. . . and more
Pressure Washing That Rescues Your Home's Surfaces
When you need pressure washing to remove grime from the exterior surfaces around your home, Streamline Pro-Wash is the pressure washing experts you should choose for the entirety of your home. The siding of your home is such a large portion of your home that the visual impact can really be diminished by discoloration and staining caused by dirt or mildew that builds up over time. When our accomplished technicians are the ones taking care of your Fort Mill home's siding, you'll be pleased with the result that returns your siding to its former glory. Gutter cleaning from Streamline Pro-Wash will be the best decision you can make for the functionality and visual appearance of your gutters. Our dedication to your home extends to every aspect, as we always spend the time to clean your gutters inside and out.
The Best Driveway Cleaning in Fort Mill
Streamline Pro-Wash is the only company you should choose when you look at your home and can only see a terribly blemished driveway. Cars cause all kinds of staining to driveways like oil drips and dirt carried from tires. These things are unavoidable parts of life but investing in regular cleaning for your driveway means that you can have a driveway you'll enjoy looking at. Contact Streamline Pro-Wash to set up your driveway cleaning today and see the difference.
Another additional plus to having your driveway cleaned is the way it will boost the health and condition of your driveway. Maintaining a clean driveway is the first thing you should do to ensure that your concrete surfaces will last as long as you need them to. This benefit is due to the fact that it is harmful when materials stay on your concrete as they trap moisture and wear down the integrity of the surface, meaning that you'll be facing having to repair your home's driveway before you'd expect. We highly value our Fort Mill customers and would love to take care of any exterior cleaning project that is too large for you to tackle alone.