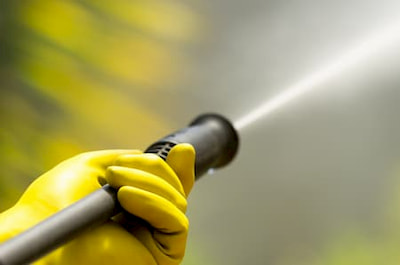 When the exterior surfaces of your home have begun to yield to the elements and look stained from the growth of mildew or mold, pressure washing is the best choice to get those surfaces clean. There are multiple options to get your surfaces clean with pressure washing, such as renting a pressure washer yourself, buying your own pressure washer, or hiring a company to do the work for you. The following are reasons why the best option for getting your home pressure washed is to hire a pressure washing company to do it for you.
Give You The Best Results
For an experienced pressure washing technician, getting great results when cleaning a dirty surface is second nature. However, for an inexperienced pressure washing like a homeowner using a pressure washer for the first time, the clean that you will get may be spotty at best. Cleaning outcomes from a trustworthy and accredited pressure washing company will likely last longer than any that you could emulate because they are educated in proper techniques that take care to protect your surfaces for longer.
Save Your Time
A skilled pressure washing company is experienced in carrying out the work needed to restore your surfaces to their clean state. It is because of this repeated experience that they have perfected the craft and the methodology necessary to finish the work in a timely manner. If you were to attempt to complete the work yourself without the proper training, it might take you considerably longer to finish the work you need to be done, especially if it's a large project. Hiring a pressure washing company can save you a considerable amount of time because where you'll have to do repeat cleanings to maintain the same clean that a pressure washing company can accomplish in one session.
Prevent Injury and Damage
Pressure washing equipment isn't a toy, and improper usage can lead to injury or damage. Climbing ladders to reach tall spots or operating machinery without previous experience is a recipe for disaster that can result in injury to any homeowner attempting this. In addition to posing a risk to yourself, lack of training can pose the risk of damage to the surfaces you're attempting to clean. Using too high-pressured water can gouge wood or even concrete, leaving you with damage that can be difficult or expensive to repair, so it pays to invest in a fence or concrete cleaning.
Save You Money
Surprisingly, spending money to hire a pressure washing company to be the one to clean your home's exterior surfaces will actually save you money in the long run. Repeatedly renting pressure washing equipment to get the same clean that you can get from one session from a professional can mean that you are spending exponentially more over the course of treating your home's dirty surfaces. Additionally, you will be saving money in repair costs as keeping your outdoor surfaces clean means that they will last longer when harmful materials are removed.