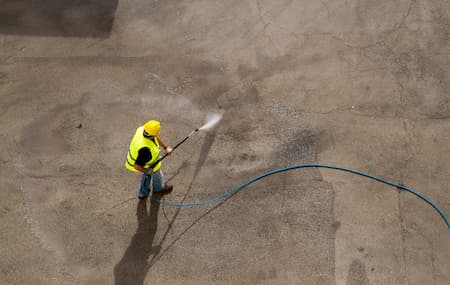 Every Huntersville customer knows that Streamline Pro-Wash is the leader in pressure washing, so contact us today and join the crowd of happy homeowners. Quality and professionalism are what we're known for and what you're guaranteed when you choose us to service your home. For the Huntersville area, we offer all of the following services for your home:
Pressure Washing
Driveway Cleaning
. . . and more
The Area's Top-Ranking Pressure Washing
For the outdoor surfaces around your property that really take the brunt of the outdoors, pressure washing is a great way to remove any build-up that these surfaces have accumulated. Does the siding of your house have a layer of dirt or mildew that makes it look entirely discolored? In the hands of a skilled Streamline Pro-Wash technician, the siding of your home can be marvelously restored to how it should look in the blink of an eye. With our gutter cleaning service, your Huntersville home will be in better shape than ever. Contact us for an inside and out gutter cleaning and see the rainwater flow away from your home and the gutters gleam.
Driveway Revitalization With Streamline Pro-Wash
Streamline Pro-Wash is the company to call for all your concrete cleaning needs, but especially if your driveway needs TLC. The daily use that your driveway sees makes it much more likely to be stained and in need of cleaning than any other concrete area of your property. Between foot traffic and car traffic, your driveway is probably marked with more than its fair share of oil drips and dirt smudges. To really step up the overall look of your home and property, getting your driveway cleaned is the first step to making a change.
If the way your driveway looks isn't much of an importance to you, you may be glad to know that performing a comprehensive cleaning on your driveway will keep it in better condition and allow it to last longer. Damage and deterioration of your driveway are most often caused by debris that traps moisture and erodes the surfaces making it weak and susceptible to failure. Keeping your driveway clean will keep it free of harmful build-up and ensure that you can skip out on costly and stressful repairs. Hearing from our Huntersville customers is always wonderful, so contact Streamline Pro-Wash so we can get started on your next exterior cleaning project for your home.