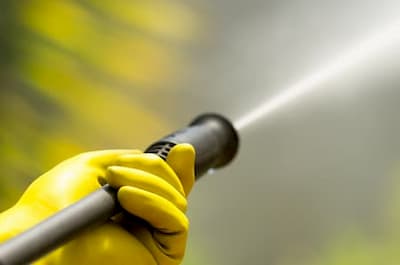 For a pressure washing company in Charlotte that can deliver your home with the pressure washing results you need for the exterior of your home, you should contact Streamline Pro-Wash. The skill that our pressure washing experts have means that you can't find the kind of transformation we guarantee anywhere else. Our pressure washing expertise extends to many areas of your home, so whatever the sprucing and care you need, it's almost certain that we will be able to take care of it for you.
As a pressure washing company that operates at the highest level of performance, the benefits we can give your home are numerous. Using a high-pressure stream of water from our pressure washing equipment, we can remove substances, like mold or mildew, from various surfaces around the exterior of your home that could be causing something as simple as discoloration or something more serious like internal damage.
Pressure washing is great for adding a visual boost to your home. Hiring a pressure washing company can be the way you get rid of darkened concrete easily without the need for costly replacements. Keeping the siding of your home clean is simple with pressure washing, as it will return your home to the color you love so much, rather than the dingy version of it that you've been suffering with for so long. If you've been dissatisfied with the way your gutters or fence look, search no further for a solution.
If your concern is not only for the way your home looks, but how your home is being affected by the debris on the surfaces in terms of the damage it could be doing. Allowing moisture trapping materials to remain on surfaces like decks, concrete, or siding could be putting those surfaces at real risk from deterioration or decay. In order to prevent harm from coming to your family of those that visit your home, it's important to keep the exterior surfaces clean and remove that danger. To provide even more protection to your home, investing in a roof cleaning is a smart way to keep your roof in good condition.
A pressure washing company that knows their stuff as well as Streamline Pro-Wash does will be able to identify any harmful materials that have collected on your home and remove them effectively to ensure that they won't cause issues for you or your family and leave your home looking brand new.
---