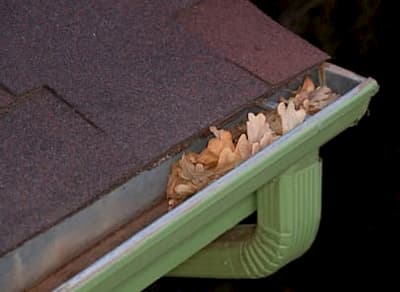 When you want the best gutter cleaning that Charlotte has to offer, you want Streamline Pro-Wash for our excellent results every time. We understand that gutters are an important part of protecting your home and, by extension, your family, which is why we never cut corners or take shortcuts when it comes to the quality of our gutter cleaning service. When you contact Streamline Pro-Wash, you are reducing the risk of the following from happening because clogged gutters can cause:
Flooding
Fire
Dangerous mold growth
When your gutter function properly, their purpose is to direct water away from your home. However, when they aren't functioning properly, your gutters can fill up and overflow, resulting in flooding. This flooding poses a risk of deteriorating your foundation, putting your entire home at risk. Another negative effect of too much water pooling in unwanted places is that your lawn could suffer, leaving you with brown spots that will detract from the visual appeal of your property.
Keeping your gutter free of debris is a great way to reduce your risk of fire. As the sticks and grass in your gutter dry, they can be just the tinder a spark needs to engulf your whole home in flames. For this same reason, it is important to invest in a regular roof cleaning to remove debris such as this. Every homeowner knows the importance of protecting their home against fire, and this is one more step you can take to add to the safety of your home.
Flooding can do even more damage than you may realize. With excessive moisture staying in one place too long, you may be setting yourself up for the growth of mold. There are many harmful molds that can be dangerous if breathed in, especially if someone in your home already suffers from respiratory issues. Regularly contacting your pressure washing specialists for a gutter cleaning means that you can skip that flooding and skip the mold growth.
Pressure Wash Your Gutters Inside and Out
Your gutters don't only have to be considered a functional feature. Streamline Pro-Wash is through in our cleaning, so we are always sure to clean your gutters inside and out. This way, not only do your gutters do their job perfectly to redirect water away from you home, but they look great too. In addition to looking better than ever, your gutters will have a boosted lifespan because removing any materials from the outside that may break your gutters down over time can save them in the long run.
---