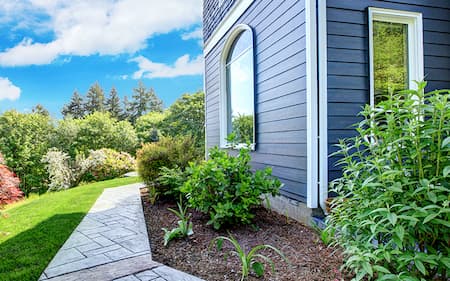 Streamline Pro Wash, a local Charlotte pressure washing business, is a fully licensed company that specializes in providing safe and effective cleaning by soft washing all types of exterior surfaces that require a gentler cleaning method like roof cleaning. Our pressure washer experts use the latest soft washing techniques to meet a variety of property cleaning needs.
A soft wash can be a great solution if your roof or windows look dirty and worn, or if they haven't been thoroughly cleaned in a long time. The pressure washing pros at Streamline Pro Wash use environmentally friendly chemicals to wash the delicate surfaces on and around your residence. Our cleaning agents are sure to destroy dirt, mold, mildew, bacteria and other debris that builds up on your property so that your home exterior can stay beautiful.
Any areas that are difficult to access that may contain pollutants and other hazardous waste are guaranteed to be removed from the surface of your property with our soft wash option. Soft washing protects your property from damage which can save you money on unnecessary maintenance in the future.
Our goal is to ensure that we provide the highest quality to our customers in what we do. You won't find any other company that offers competitive and fair prices while providing dependable customer service. The goal of our soft washing team at Streamline Pro Wash is to help our customers in Charlotte restore and maintain the best possible environment for fragile outdoor spaces with a soft wash service. Give us a call for a free consultation today!
Latest Projects
---