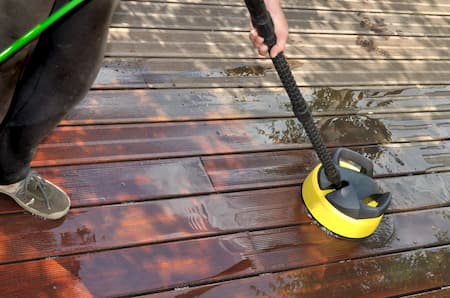 When customers contact Streamline Pro-Wash for pressure washing, one of the most common questions we are asked is how long it will take to complete the servicing of their home. There are many factors that determine the time it will take to properly care for the exterior surfaces of your home. These are a few of the factors that pressure washing companies will examine when giving you a time frame for completion of the project. Knowing these factors can better help you answer your technician's questions to determine just how long it will take.
Level of staining/ dirtiness
Understandably, the level of cleaning you need will add to the time it spends to clean. For dirtier surfaces with more growth, in order to deliver satisfactory cleaning, it will be necessary to spend more time to wash away the debris.
Size of property and area being cleaned
Just as the level of build-up adds time to the overall cleaning time, the size of the surface itself can mean more time must be allotted to clean the whole thing effectively. For instance, If you have a long driveway or simply a lot of concrete surfaces to be clean, your concrete cleaning will take more time to complete.
Weather conditions
The weather conditions on the day of your scheduled pressure washing can also impact how long it will take to pressure wash. Harsh weather can pose complications for your technicians as far as visibility or bearability. If it is pouring rain or overbearingly sunny, your technician may be forced to postpone or reschedule your appointment for their safety.
Materials Your Home is Comprised Of
When cleaning your home, your technician will need to assess what materials they will be cleaning for your pressure washing session. Different materials, especially more delicate ones like wood or specialized siding, will require more careful cleaning in order to protect the surfaces from any harm during the cleaning process. This will undoubtedly add time to the overall time it takes to complete the process.
Most pressure washing companies are able to examine what work you need done through a consultation process and give you an accurate estimate so you know how long the whole process will take. Contact Streamline Pro-Wash, and we can tell you exactly how long it will take to transform your surfaces from their dingy state to the beautiful surfaces we can supply.