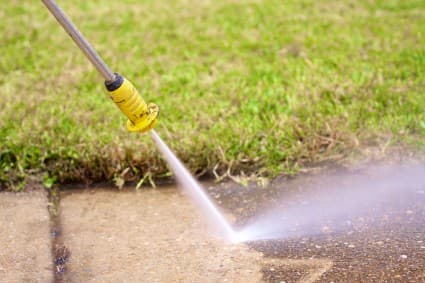 When you're considering sidewalk cleaning for your Charlotte home, you should contact Streamline Pro-Wash if you want the best results. It's no contest when it comes to which company will give you the best results and experience when it comes to getting your sidewalks looking great. Trust the reliable pressure washing of our proficient technicians that will ensure that when they finish servicing your home, you'll hardly recognize it. Don't let dirty sidewalks spoil the time you put into making your house your dream house, contact Streamline Pro-Wash, and see the benefits of clean sidewalks for yourself.
Wow Your Guests With Sparkling Sidewalks
When you invite a guest over to see your lovely home, the last thing you want them to do is get a bad impression of your house before they even reach the front door, but if the sidewalks and walkways leading around your home aren't looking their best, you could be doing just that. With sidewalk cleaning by the concrete cleaning pros, you'll be rolling out the red carpet for anyone who comes to visit. You'd be surprised just how much dirt and grime is carried on your shoes and deposited on your sidewalks. While it's a gradual process, over time, the staining from this and exposure to the weather can wreak havoc on the appearance of your sidewalks. Invest in a sidewalk cleaning from Streamline Pro-Wash, and you'll be very glad you did.
Help Your Sidewalks to Last Longer
Concrete repairs are costly and a huge pain, but if you keep your sidewalks clean, you can avoid having to complete any before your time. Concrete covered in a layer of filth is more than just an eyesore, dirty concrete is a timebomb waiting to cause you a fortune in replacement costs. Mildew and dirt cause rainwater to become trapped against your concrete, meaning that slowly but surely, your sidewalk is deteriorating unless you get it cleaned. Cracked and uneven concrete not only ruins the appearance but can pose a serious fall risk for anyone traversing it. Keeping your concrete clean will mean that your sidewalks last longer, as any top-rated pressure washing expert will tell you: a clean sidewalk is a sidewalk with longevity. For your sidewalk's health, Streamline Pro-Wash is the company to call for sidewalk cleaning because we have the knowledge to care for and protect the house you and your loved ones call home.
---