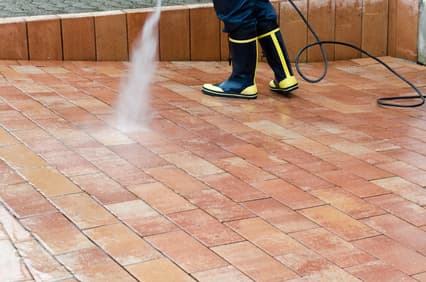 When it comes to your home, you can't risk letting subpar pressure washers be the one to clean the exterior surfaces that make up your property. This is why it's important to do your research to find the best pressure washing to meet your needs. Here are a few things t outlook for when you're looking for the best pressure washing experts.
Results You'd Be Happy With
When the appearance of your home is enough that you are beginning to search for pressure washing, you shouldn't settle for results you're just okay with. Researching the quality of results that a pressure washing business can supply is an important step. Most pressure washing companies have websites where there are before and after pictures of the projects that they have completed. Finding out the results can also be accomplished by looking at reviews of what customers who have had work done are saying about the cleaning they received. Reviews can give you a good idea of how happy you'll be with the professionals you are looking at.
Professional Service
Professional service is a must for identifying the quality of an outfit. When you contact them, try to gauge how they treat their customers and how willing they are to work with you to meet your needs. This is another factor that reviews can be helpful when measuring this level between companies.
Cost
Cost is a serious factor to consider when considering what pressure washing service to choose. No homeowner should go bankrupt when trying to get pressure washing done, but if they charge too little for their services, it could be an indication of a lack of experience or quality. Weighing the options against your pressure washing budget is a smart action when making your decision.
Quality Equipment
There is the saying that "a workman is only as good as his tools," which is why this may be something you consider when choosing a pressure washing service. Pressure washers that use top-equipment can mean that they have the means to provide you with a better clean than those that use old and broken-down ones. If the equipment is very old, it may not properly function and can risk gouging your concrete when a technician is performing a concrete cleaning.
Experience
A pressure washing business that has a lot of experience could be one worth choosing. Many years of experience mean that the technicians that are part of their team have had plenty of time to perfect their craft. It's important that those working to restore your surfaces on your property have the knowledge to properly care for specialized surfaces that could be damaged by an inexperienced pressure washer wielder.